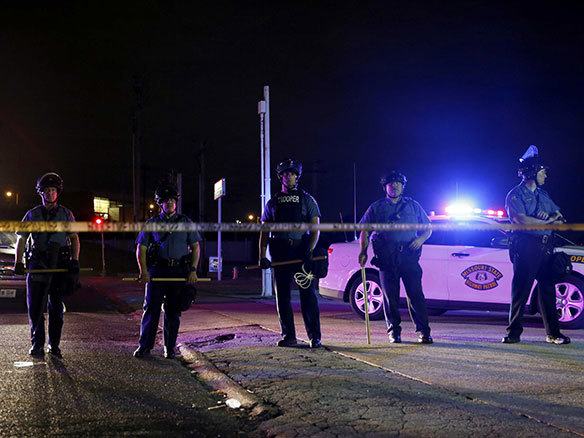 A friend of mine just posted a story on Facebook about a Washington Post journalist who was illegally detained by Ferguson police while he and a colleague were in town to cover the chaos surrounding the Michael Brown incident. Here's an excerpt:
During this time, we asked the officers for badge numbers. We asked to speak to a supervising officer. We asked why we were being detained. We were told: trespassing in a McDonald's.

"I hope you're happy with yourself," one officer told me. And I responded: "This story's going to get out there. It's going to be on the front page of The Washington Post tomorrow."

And he said, "Yeah, well, you're going to be in my jail cell tonight."

Once at the station, we were processed, our pockets emptied. No mug shots. They removed our restraints and put us in a holding cell. Ryan was able to get ahold of his dad. I called my mom, but I couldn't get through. I couldn't remember any phone numbers.

We were in there for what felt like 10 or 15 minutes. Then the processing officer came in.

"Who's media?" he asked.

We said we were. And the officer said we were both free to go. We asked to speak to a commanding officer. We asked to see an arrest report. No report, the officer told us, and no, they wouldn't provide any names.
It may shock some of you to hear this, but this type of abuse of power by police is in no way uncommon. Or unexpected. Disappointing? Yes. Unexpected? Not for some of us.